When my kids were little we had some friends we hung out with all the time. His pet name for me was La Betine. I always loved it, my ex thought it was funny and my sister Paula never forgot it. So I thought I would resurrect her. Here at Christmas time, with all my problems, I like seeing part of the past. It makes me feel less lonely.
I wish I was in this town, at this time in history. I would be long gone but I would have been happy just to live in a place like this.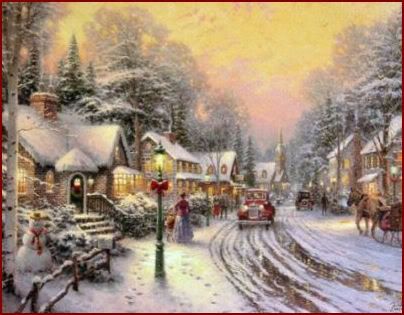 So now I feel that with JS gone, no one will see this but it makes me feel better.
By the way, I like this place much better than LiveJournal. It's much easier for me to figure out. I still feel lost but I least I know how to do some things.